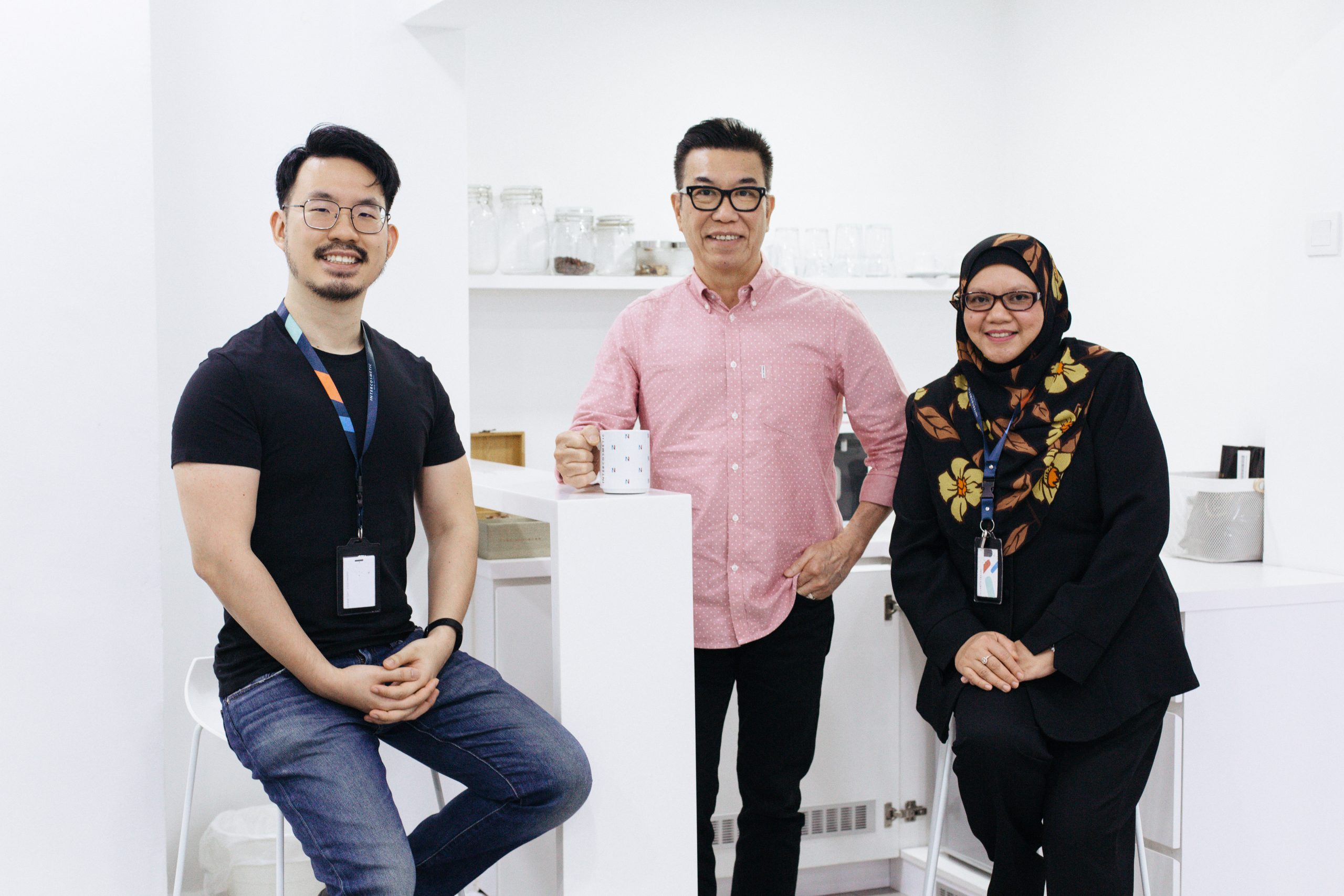 Our Story
Company Introduction
For over 20 years, Intercosmetic Group Of Companies is a leading OEM/ODM cosmetics manufacturing one-stop platform specialising in colour cosmetics and perfumery products.
With our global supply chain, Intercosmetic Group of Companies operates with a large network of raw materials, scents, and packaging, providing our partners with the best solutions and prices.
Overview
Subsidiary Companies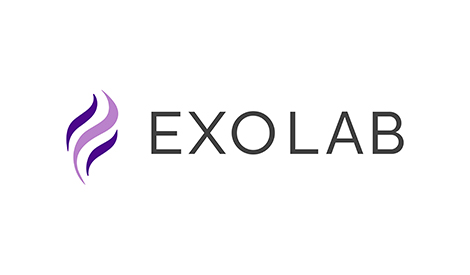 Exolab
Exolab is a full-service contract manufacturing provider for perfumery products. We produce high quality products through innovative solutions & strong collaborations with our global partners.
Commercial Network
We put you first. And keep you ahead.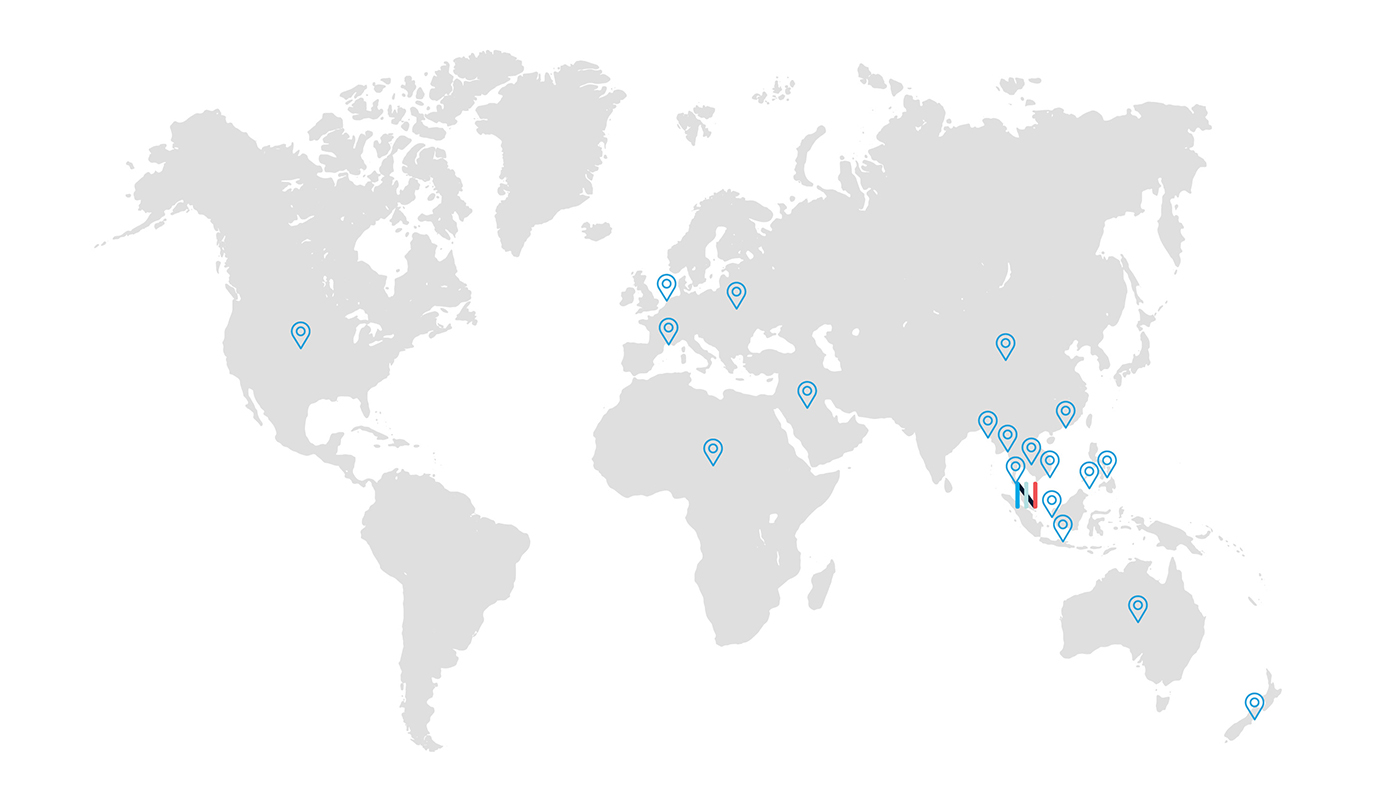 Asean Markets
Brunei, Singapore, Vietnam, Laos, Cambodia, Malaysia, Indonesia, Philippines, Myanmar & Thailand.
Global Markets
Hong Kong, United States, China, Australia, The Netherlands, Switzerland and EMEA.
Why Intercosmetic is your preferred partner
Intercosmetic Group of Companies is the easy and reliable way to produce innovative colour cosmetics and perfumery products of your demand with our global technology with complete, customized services.
The idea behind being a one-stop platform is to have cosmetic experts guide our customers through the entire process of developing their products with a wide range of technologies. With our knowledge and insight into the marketplace, we are trained to understand our customers, identify their goals and give them a complete peace of mind.
Our holistic services encompass everything there is to producing cosmetics — from idea generation to providing solutions like packaging, formula, manufacturing, cost management, delivery, and more.
Having us as your preferred partner, you can leave the tough decisions to the experts and focus on the one thing that matters most — the results.
For centuries, cosmetics have been used as the ultimate tool of beauty and expression. This notion has driven us to be in the business of helping businesses — from indie brands to multinational corporations — accomplish their mission for beauty through customized cosmetics that are innovative and outstanding in quality.
Our business is not just about manufacturing cosmetics. It's about giving brands and people better beauty and an avenue to express and communicate.
Our Vision
Making Beauty Better
To become the best performing cosmetic contract manufacturing company and a world leader in Halal cosmetic innovation from South-East Asia.
Our Mission
Creating superior beauty products with Italian and Swiss innovations.

Providing the most preferred halal cosmetic OEM/ODM facility and services.

Offering an agile outsourcing alternative for the global beauty brand customers.

Providing a total solution product development platform for our customers, by offering on trend beauty products, great packaging components, and a production capability with the best-in-class people, processes, and facilities.
Enriching the Lives of People
Thriving in an environment in which we enjoy working and learning together; continuously improving, increasing value creation, and enriching humanity.