A contract manufacturing company is an ideal option to help your brand grow as you may customize the products according to your preferences. With the growing cosmetics industry in Malaysia and beyond, many brands have started to find Asian manufacturers to develop top-notch Halal beauty and cosmetic products for local and international markets. Nowadays, there is a huge demand from makeup enthusiasts for Halal and local makeup products growing in and outside of Malaysia. With the existence of an eye makeup contract manufacturing company like Intercosmetic Group, we will help you elevate your brands to the next level.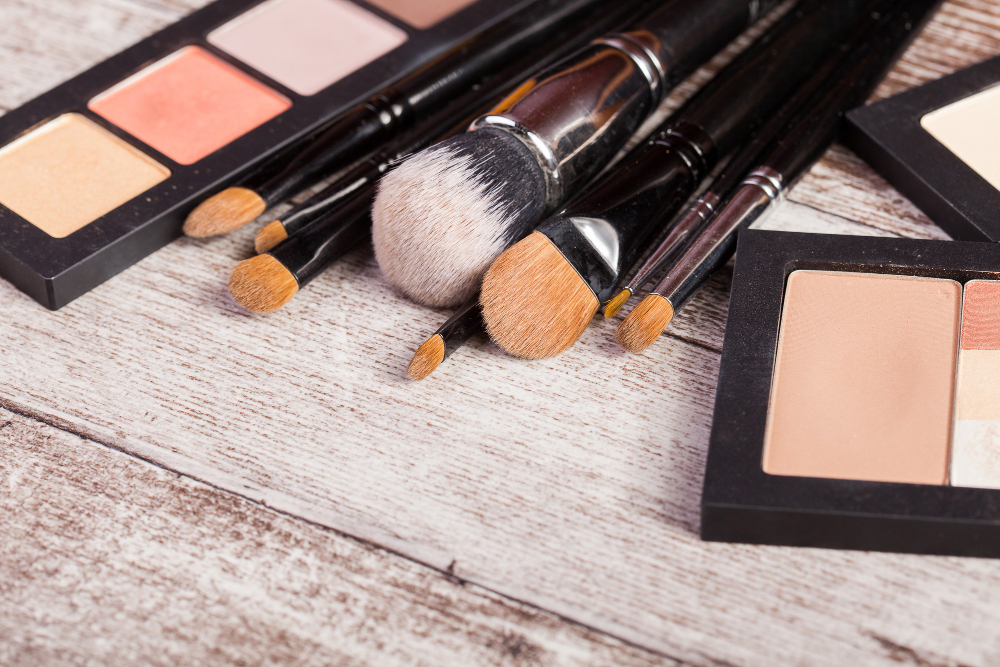 Intercosmetic Group – Why Us?
As a leading makeup contract manufacturer in Malaysia, we are committed in making sure that our products are able to meet our clients' expectations. Other than fulfilling every requirement from our clients, our Halal makeup products are safe for everyone especially Muslim women. Our professional team are responsible in every makeup development process from the formulation process to the production process to turn your ideas into reality.
Intercosmetic Group's Khayla Kosmetik is a Halal-certified makeup contract manufacturing company that offers an inclusive range of makeup products including lips, face and eyes makeup. For instance, there are various selection of eye makeup products that you may choose for your brands depending on the texture, ingredients, colours and many more.
Makeup styles are becoming increasingly artistic and adventurous, creating a scope for promoting bold and unusual brow looks. An example of this would be the increasing demand for waterproof eye makeup products that's gaining popularity among women. They are able to withstand hot & humid weather, and are able to incorporate colors, glitter, and creative designs. Creating fashion-led eyebrow products that gives you a popular culture will not only allow you to tap into such a trend, it further increases the demand for such products.
Our experienced Research and Development (R&D) team has a wealth of expertise in formulating and developing excellent eye makeup products for our clients. Our exclusive color dimension technologies and performance enhancing ingredients are able to create makeup with waterproof, pigment, and pearlescent effects, allowing us to bring revolutionary ideas into reality for your business. With the help of technology partners from France, Italy, Korea and several other countries, our premium-graded manufacturing company is able to fulfil your business' needs.
As an international manufacturing company, Intercosmetic Group can cater to your business needs both locally and internationally. Our team can work closely with your brands in making your dream products when you hire a turnkey contract manufacturing company like us. With years of experience in the Halal cosmetics industry, we are dedicated to becoming the best cosmetics white label contract manufacturing company in Malaysia and many more.